I am an avid freelance – now as a retiree overambitious amateur – photographer, living in Berlin. I have been in and out of photography for years. The digitalization of our tools really brought me back into business. I wrote this sentence nearly five years ago on this very website. Nowadays I am pretty much back to film photography.
But that's another story to be told yet…
My portfolio started with landscape, architecture and travel photography. Lately – trying to be the "daily photographer on the go" – I have expanded into street photography as well. Some time ago – mainly because my clients demanded it when taking pictures of their homes – I delved deep into portrait photography. This led to setting up my own studio with Elinchrom strobes.
You can see the results in my portrait gallery. There could be many more. But good portraits without deliberately posing display intemacy and privacy. If you are beyond selfies on Facebook and Instagram you won't upload that to the internet. Unless you want an "official" portrait to be taken by a "professional" photographer. This last phrase reveals two experiences I've made over the last 10 years during which I almost always carried a serious camera wherever I went (yes, I have the latest smartphone and I use it for photography…but still…). Here are the two experiences:
1.) More than 30% of the commercially succesfull photographers are selftaught.
2.) Not having to rely on photography as your main income source doesn't make you a worse photographer. On the contrary…you can work on your artisan skills without having to compromise them with the cheap tastes of stock photography and most of today's advertising photography.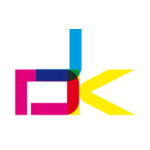 My Gear
I like to travel light. For street photography it doesn't make any sense to point one of those clunky slr behemoths at people.
So I started to shrink my gear.
I started off with a Micro Four Thirds system mostly with Panasonic Lumix comonents and a few Olympus lenses besides my trusty Sony SLR with a few Sony lenses and a lot of old Minolta glas which I still had from the good old Dynax 9 days.
Some jobs demand more real estate on the sensor. So I started looking for a fullframe system albeit with electronic viewfinders. Mercifully Sony came around and gave us the Sony A7 system.
Later I added the Fuji X Pro 2 and a couple of their great prime lenses since I love optical viewfinders for streetwork without having to buy into the incredibly expensive Leica system (and still not have autofocus…). I am sort of in love with Fuji…if this ever adds up to selling my Sony and Lumix gear…who knows?
So today I use Sony fullframe as my main system, Fuji for street focused work and the Lumix MFT system for anything where I want to travel lightweight or not to be burdened with a lot of hardware.
Apart from that I have lately delved back into film photography – mainly for black-and white. I shoot 35mm as well as 120 film.
I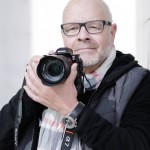 So enjoy my pictures. If you like some of them – great! But please respect my copyright.
J. D. Kreuzberg