I am an avid freelance photographer living in Berlin. I have been in and out of photography for years. The digitalization of our tools really brought me back into business.
My portfolio started with landscape, architecture and travel photography. Lately – trying to be the "daily photographer on the go" –  I have expanded into street photography as well. Some time ago – mainly because my clients demanded it when taking pictures of their homes – I delved deep into portrait photography. This led to setting up my own studio with Elinchrom strobes.
You can see the first results in my new portrait gallery.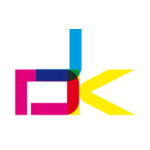 My Gear
I like to travel light. For street photography it doesn't make any sense to point one of those clunky slr behemoths at people.
So  I started to shrink my gear.
I started off  with a micro four thirds system with both Panasonic Lumix and Olympus components besides my trusty Sony SLR with a few Sony lenses  and a lot of old Minolta glas which I still had from the good old Dynax 9 days.
Some jobs demand more real estate on the sensor. Mercifully Sony came around and gave us the Sony A7 system. I own both the Sony A7r and the  A7s and these babies really rock.
I have the Sony A 7rII now and I enjoy the progress Sony has made with their new system. Still – if I had to earn my livelyhood  solely with freelance professional  photography – I might still rely on Nikon or Canon.  In my former career I did some soldiering… what rifle would you choose to get your job done, but above all, rely on to protect yourself under any circumstances? Under these harsh criteria…Sony is still in the process of fighting an uphill battle. Yet – if they stay sincere about getting their foot into professional photography – they have been kicking ass…so please !!! Kick some more…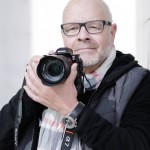 The small cameras I use are great tools for cinematography. I am into that as well but the results don't deserve to be presented as yet. Maybe sometime. Except for the little movie in my post about the town of Collioure…
So enjoy my pictures. If you like some of them – great! But please respect my copyright.
 J. D. Kreuzberg